Our ice rink is in the centre of Budapest (Buda) with good public transport (subway No. 2, tram No. 4-6). In front of Mammut 2 shopping mall.
How to get to the ice rink?
By public transport: tram no. 4-6 at Széna tér stop or from Széll Kálmán tér on foot (ca. 5 minutes walk).
By car: heading from Széll Kálmán tér, turn right on Bakfark Bálint street.
There are limited, FREE parking possibilities in the garden!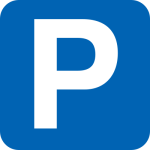 You have to pay for parking in the surrounding streets. Do not park at the territory of bus station otherwise you'll be fined for 30.000 Ft!
Opening hours
Every day 7-24. If you come only to skate, always check the timetable for availability before you start ("foglalt " means reserved and yellow colour means that we are open for public or available to book)!
Prices
Prices can be found on this page.
Ice skating and hockey courses
Ice skating courses
Our skate courses are avalible for children above age 3.
Ice skating courses are held on:
Monday-Wednesday-Friday 6:00 pm. – 6:50 pm.
Saturday 8:30 am. – 9:20 am.
Prices of the ice skating courses:
single ticket: 1.700 Ft
8 times season ticket: 10.900 Ft
You can rent skates for ice skating courses on discount price: 400 Ft
Most of the teachers are speaking English!
If you are interested in private lessons ask for further information at the icerink staff!
Hockey courses
Our hockey courses are available for children above age 5.
Beginner courses:
On Budai Jégpálya:
Tuesday 4 pm. – 4:50 pm.,
Friday 5 pm. – 5:50 pm.,
Saturday 12 pm. – 12:50 pm.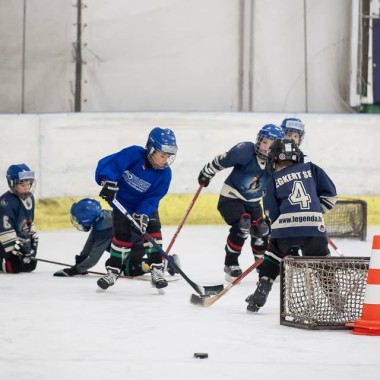 Age 5-7 (supermini U8):
On Budai Jégpálya:
Tuesday 5 pm. – 5:50 pm.,
Thursday 5 pm. – 5:50 pm.,
Saturday 1 pm. – 1:50 pm.
Age 8-9 (mini U10):
On Budai Jégpálya:
Tuesday 6 pm. – 6:50 pm.,
Thursday 6 pm. – 6:50 pm.,
Saturday 2 pm. – 2:50 pm.
Age 10-13 (preparatory):
On Budai Jégpálya:
Hockey course prices:
12.000,-Ft/month (for offical players 10.000,-Ft/month)
We provide equipment for supermini players
More info: www.jegkertse.hu
For further information and reservation call +3670/3352553!
Check the pictures of the facility here!
If you get hungry, try our restaurant on the first floor! You can watch your children skating through the windows of the restaurant.